Ratings sites – like Rotten Tomatoes and IMDb for movies or Goodreads for books – are annoying. They each seem to have their norms where the same rating means different things on different sites. A rating of 60% on one site might be good, but 6/10 (equivalent to 60%) on another site might be terrible. So you need to do some extra mental work to set your expectations based on the specific site you're on.
Ratings also often don't use their full scale. If you've bought something from Amazon, you're probably familiar with this. The theoretical lower bound of ratings might be 1 star, but in reality, ratings rarely go below 3 stars. So you need to do a second bit of extra mental work to re-calculate the fact that "3 stars" really means "1 star".
Sometimes you do see an item with an unambiguously good or bad score, like 5 stars or 1 star…but then you see that only one or two people have rated it. So you need to do a third bit of extra mental work to take number of ratings into account, since an item with 4.8 stars and 10,000 ratings is probably better than an item with 5.0 stars and 2 ratings.
The article Whose ratings should you trust? by Alex Olteanu does a good job of capturing my frustration. I want ratings to look like this: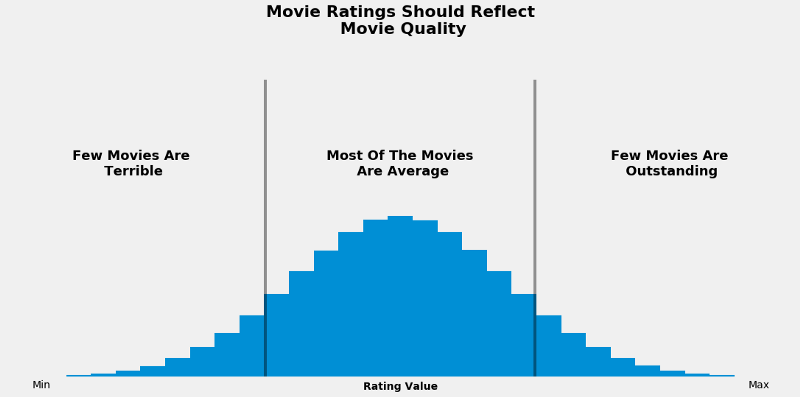 But ratings actually look like this: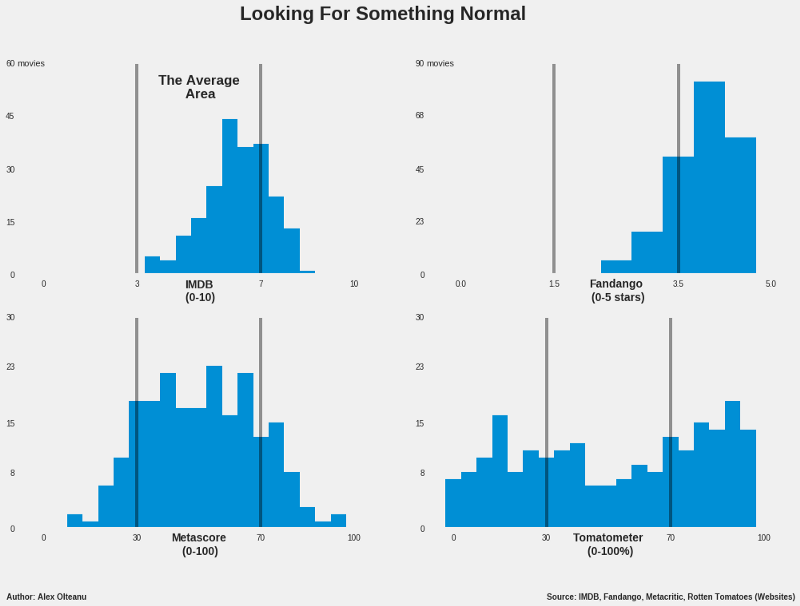 In a two-post series, I will "fix" some of these ratings problems:
Address items with few ratings by using empirical Bayes estimation to estimate more reasonable ratings (this post)
Normalizing and rescaling ratings so that they are easier to interpret (and look more like that nice, symmetrical normal curve pictured above) (link to post)